Guardians of the Blue Crab
Sequencing the Blue Crab Genome
WHY STUDY THE BLUE CRAB?
The blue crab is a resilient sentinel species in the Chesapeake Bay with ecological, economic, and social importance. Determining the genomic sequence of the Chesapeake Bay blue crab provides a snapshot of is current genomic make-up, revealing the hidden story of its life in the Bay. The source of DNA for sequencing was a female hatched and raised in IMET's Aquaculture Research Center in 2015 from a mother caught in the mid-upper Bay (Maryland waters) in the fall of 2014. She produced juveniles in 2016 after mating in the winter of 2015. 
HOW DO WE SEQUENCE THE GENOME?
The blue crab genome is about 2 billion nucleotides of DNA using the bases A, T, C, and G, which we need to put in the correct order. We are using three complementary sequencing methods. We join these sequences using a series of computer programs, in a process similar to piecing together a complex jigsaw puzzle. Piecing together the whole blue crab genome requires putting together overlapping small fragments. In practice, sequence data covering 10 to 100 times the size of the total genome is needed to accurately reconstruct the genome.
WANT TO LEARN MORE?
We'll be updating this page with more facts about the blue crab, including videos of them feeding and mating, and some updates on our research. First up: What do blue crabs eat?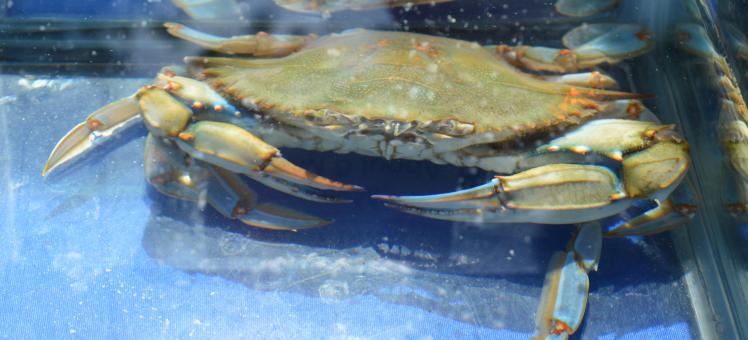 How and what do blue crabs eat?
Blue Crabs are opportunistic feeders and have a special type of tooth called an ossicle. Find out more in our video!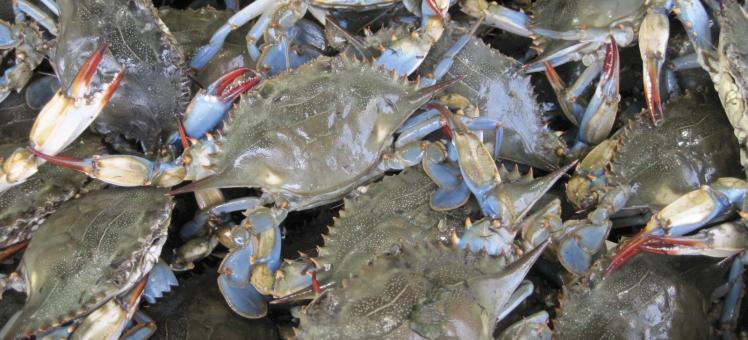 Become a blue crab supporter!
We have already finished about 50% of the sequencing steps and we need your help to complete this project. Click the link below and designate your donation to the Blue Crab Genome Initiative.