Research Interests
Our laboratory is interested in understanding the fundamental biological principles that lead to Staphylococcus aureus infections, an important human bacterial pathogen that is responsible for causing high morbidity and mortality worldwide. During the course of the past 4-5 years, our research has identified several interesting and novel pathways that are involved in beta-lactam resistance in S. aureus. Beta-lactam drugs remain as one of the gold standards of treatment for bacterial infections due to their superior efficacy and safety over other drugs. Widespread resistance in bacteria however limits its use. Studying novel pathways will decipher their role/s in the beta-lactam resistance process. Moreover, our work will elucidate various unknown aspects of basic biology, such as bacterial cell signaling, gene regulation and protein-protein interactions, which are crucial for bacterial resistance.
We are always looking for motivated and collegial candidates for the lab. If you are interested in our research questions please contact schatterjee@umaryland.edu with your CV and a statement explaining why you would like to work in our group.
Current Research Foci:
Decipher the biological basis for pathogenic of S. aureus using a wide variety of molecular biology, genomic, biochemical, and immunological approaches.
Study beta-lactam drug resistant phenotypes and genotypes through proteomics and genomics.
Explore non-canonical (novel) targets responsible for beta-lactam resistance in S. aureus to re-sensitize resistant bacteria to beta-lactam drugs.
Explore novel approaches, such as developing nano-bodies, to treat staphylococcal infections.
About the Principal Investigator:
Dr. Chatterjee received his master's degree from the Department of Biophysics and Molecular Biology, University of Kolkata (Calcutta), India. He then went on to perform his doctoral studies in the laboratory of Dr. Trinad Chakraborty in Justus-Liebig University, Germany where he studied the infection process of Listeria monocytogenes, an intracellular pathogen that is responsible for causing food-borne illnesses.
After completing his PhD, he joined Dr. Michael Otto's group at the National Institutes of Health (NIH) to study the secretion process of a group of cytolytic peptide toxins called Phenol Soluble Modulins (PSMs) in S. aureus. In 2014, Dr. Chatterjee joined Dr. Henry Chambers' group at University of California, San Francisco (UCSF) to study the major public health problem of antimicrobial resistance in S. aureus. In 2015, he became an Assistant Adjunct Professor at UCSF.
In January of 2019, Dr. Chatterjee joined the faculty at the University of Maryland, Baltimore. He is a member of the UMB School of Dentistry Department of Microbial Pathogenesis. He is currently based at the Institute of Marine and Environmental Technology (IMET), where he continues to investigate antimicrobial resistance in S. aureus.  Research in the Chatterjee lab is funded through grants from the National Institutes of Health (R01 and R21) and through University Systems of Maryland (seed funding).
Publications (selected):
1) Poon R, Basuino L, Satishkumar N, Chatterjee A, Mukkayyan N, Buggeln E, Huang L, Nair V, Argudín MA, Datta SK, Chambers HF, Chatterjee SS. Loss of GdpP function in Staphylococcus aureus leads to β-lactam tolerance and enhanced evolution of β-lactam resistance. Antimicrob Agents Chemother. 2021 Nov 29;:AAC0143121. doi: 10.1128/AAC.01431-21. [Epub ahead of print] PubMed PMID: 34843389.
2) Satishkumar N, Alexander JAN, Poon R, Buggeln E, Argudín MA, Strynadka NCJ, Chatterjee SS. PBP4-mediated β-lactam resistance among clinical strains of Staphylococcus aureus. J Antimicrob Chemother. 2021 Jun 21;. doi: 10.1093/jac/dkab201. [Epub ahead of print] PubMed PMID: 34151961.
3) Alexander JAN, Radaeva M, King DT, Chambers HF, Cherkasov A, Chatterjee SS*, Strynadka NCJ*. Structural analysis of avibactam-mediated activation of the bla and mec divergons in methicillin-resistant Staphylococcus aureus. J Biol Chem. 2020 Aug 7;295(32):10870-10884. doi: 10.1074/jbc.RA120.013029. Epub 2020 Jun 9. PubMed PMID: 32518158; PubMed Central PMCID: PMC7415986.
4) Chatterjee A, Poon R, Chatterjee SS. Stp1 Loss of Function Promotes β-Lactam Resistance in Staphylococcus aureus that is independent of classical genes. Antimicrob Agents Chemother. 2020 May 21;64(6). doi: 10.1128/AAC.02222-19. Print 2020 May 21. PubMed PMID: 32179529; PubMed Central PMCID: PMC7269480.
About the Lab Members:
Li-Yin Lai, Ph.D.
Li-Yin Lai received her Bachelor's degree from Tzu Chi University, Hualien, Taiwan. She received her  Master's degree in Biomedical Sciences from Chang Gung University, Taoyuan City, Taiwan. In 2021, she earned her Ph.D. in Microbiology from National Taiwan University, Taipei, Taiwan. Currently, her research focuses on mechanisms of antibiotic tolerance in Staphylococcus aureus.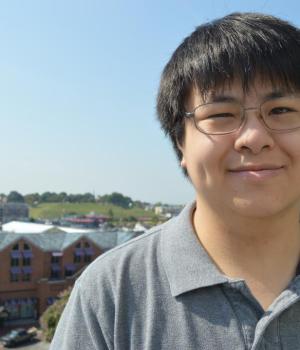 Raymond Poon, B.S.
Raymond graduated from the University of California, Berkeley with an undergraduate degree in Molecular and Cellular Biology and a concentration in Immunology. After completing his degree, he interned for two semesters in a program called "Bridge to Biotechnology." through City College of San Francisco. In 2018, he began to work in Dr. Chatterjee's lab at the University of California, San Francisco, and in 2019, he relocated to Baltimore, Maryland where he continues his research. He studies the roles of various targets on beta-lactam resistance and performs computational work.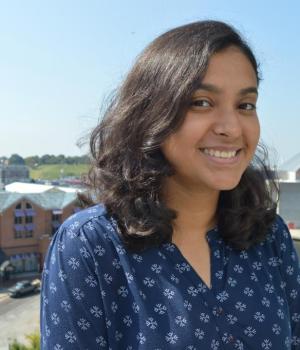 Nidhi Satishkumar, M.S.
Nidhi completed her Master's in Biotechnology at Fergusson College, India in 2018. During and after completing her Master's degree, she interned at the R&D unit of Gennova Biopharmaceuticals in India, where she worked on overexpression and analysis of therapeutic proteins. She also interned at Tata Medical Center, Kolkata where her project involved optimizing a protocol for cytotoxicity assays to analyze the effect of chemotherapeutic drugs on leukemic cells. In 2019, she joined Dr. Chatterjee's lab as a PhD student, and her current project focuses on the mechanisms by which PBP4 mediates resistance to antimicrobial drugs in S. aureus.
 Sasha Cardozo, M.S.
Sasha graduated from Kalinga Institute of Industrial Technology (KIIT), India in 2021 with a Master's degree in Biotechnology. Primarily interested in host pathogen interactions during her undergraduate years, she worked on antibiotic susceptibility testing of clinical isolates from surgical site wound infections at R.G Kar Medical College and Hospital, Kolkata in 2018, and on the temperature-growth kinetics of coliform bacteria in landfill leachate at National Center for Cell Sciences (NCCS), Pune, India in 2019. Sasha's Master's thesis research project at the Indian Institute of Chemical Biology (IICB), Kolkata, India in 2021, was aimed at cloning, expressing, purifying, and crystallizing YopE-SycE, an effector-chaperone complex in Yersinia enterocolytica. Later, she also worked as a research analyst at Science on Wheels, a startup company incubated at BIRAC Bionest in BITS Pilani, Goa, India, to optimize and identify novel biopeptides from Lactobacillus sp. for the treatment of diabetes. Sasha joined Dr. Som Chatterjee's lab at the University of Maryland, Baltimore (UMB) in 2022, as a PhD student and is currently working on antibiotic tolerance in Staphylococcus aureus.
Lab Alumni: 
Aditi Chatterjee, Ph.D.                 Zahra Zubair-Nizami, B.S.
Breanna Shirtliff, B.S.                 Nagaraja Mukkayyan (NM), Ph.D.
Stephanie Wilson, B.S
---
Chatterjee Lab, 2022 (From left: Som Chatterjee, Li-Yin Lai, Nidhi Satishkumar, Sasha Cardozo, Raymond Poon; not pictured: Stephanie Wilson)
Chatterjee Lab, 2021 (Top from left: Breanna Shirtliff, Li-Yin Lai, Nidhi Satishkumar; Bottom from left: Som Chatterjee, Nagaraja Mukkayyan, Raymond Poon)
Chatterjee Lab, 2019 (From Left: Nagaraja Mukkayyan, Raymond Poon, Zahra Zubair-Nazami, Aditi Chatterjee, Nidhi Satishkumar, Som Chatterjee)